Missions
ENRI has more than 35 years of experience and is one of the main actors in the field of roller coating in silicones, high temperature rubbers, polyurethanes and other composites, made for various fields of industries.
In addition to its expertise in the field of covering parts, as an experienced industrial manufacturer, ENRI also specializes in manufacturing customized elastomer technical parts and high strength rubber parts for numerous industrial sectors.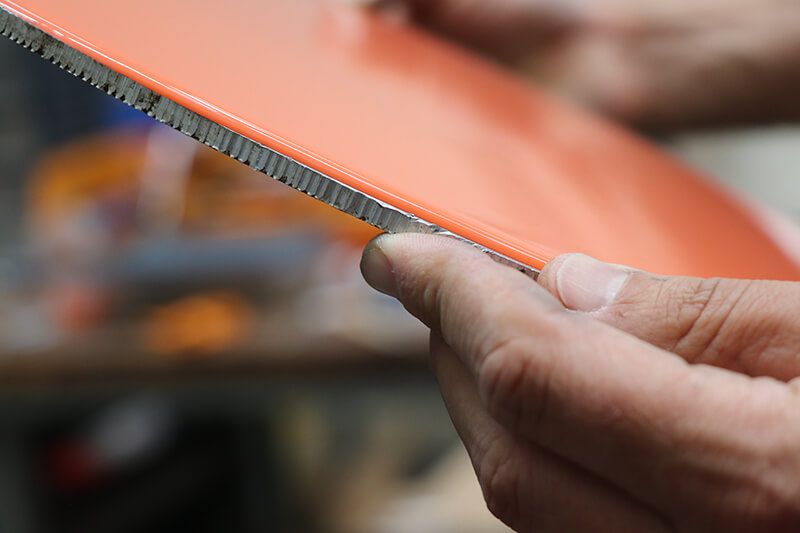 At ENRI, we offer a complete service of industrial mechanics for your parts and a dedicated research department, to assist you in the design and implementation of your projects. For the manufacturing of a wide range of new rollers, wheels, cylinders, pulleys and other customized parts, our machining workshop is at your service. ENRI also offers a wide range of rollers for belt conveyors that meet various standards, not to mention, gravity rollers and pulleys, driven or motorized, for handling isolated loads.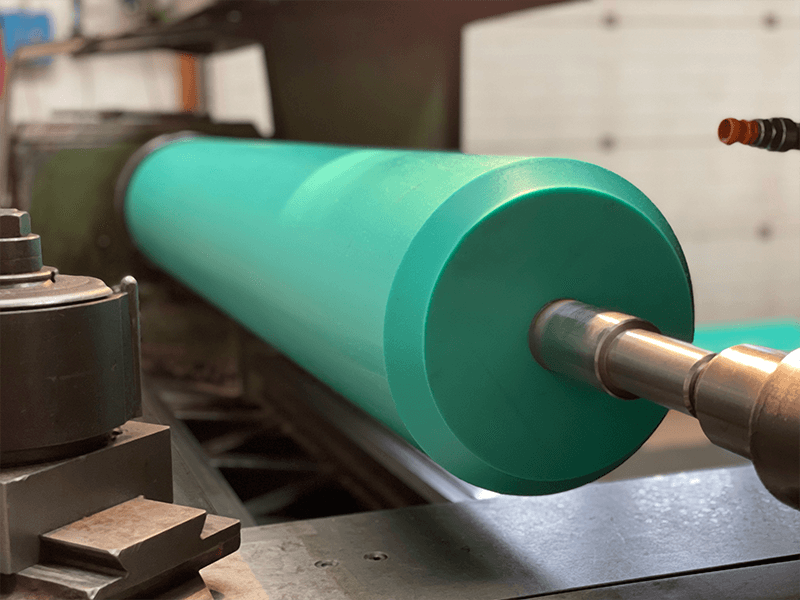 ENRI has earned the trust of its customers around the globe, through its technical requirements and its adapted export solutions. Our company exports to all continents and offers you its expertise in transport, special packaging, and customs formalities.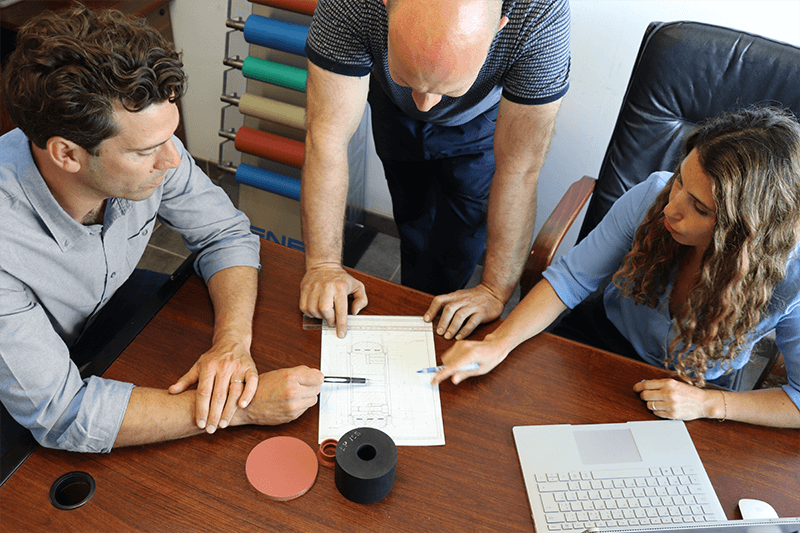 A Coating for each roller
All industrial production processes present specific constraints that require an adapted solution.
Through our research office, we offer a wide range of products for industry, covering the essentials of the required features, such as: temperature resistance, hardness, resistance to tearing, flexibility and compatibility with various specific applications. This enables us to meet your requirements with a highly customized approach. We remain at your disposal to find the ideal coating, that would match your needs and specifications.
We master the various types of polymers, resins, including silicone, natural and synthetic rubber, polyurethane, and other composites for all industrial applications.
An expert know-how
Your satisfaction is our success
Our job is to offer you the best of our technologies and know-how, so that you can be completely satisfied by each of our articles for a better performance of your machines.
We go by the motto: "Your Satisfaction is our Success" which leans on the fact that the performance and durability of each of our finished products exceed your expectations. In this regard, we offer a wide range of top-quality elastomer coatings which responds all your requirements and a workshop for the production of mechanical parts, which are customized and off plan.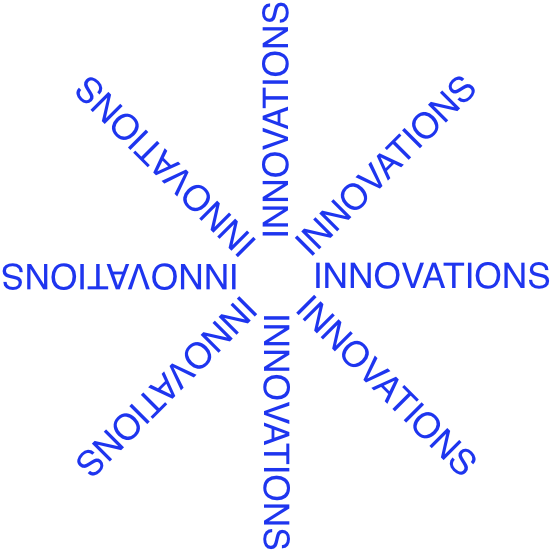 Persistant Innovation
We are eager to help you find optimal and innovative solutions, by researching and developing new products or new techniques, innovation being the driving force of our growth.
Our ultimate goal is that the product we provide you with is the most suitable one, through the best possible performance and a controlled cost.